Corporate Social Responsibility
Over at OMS Group of Companies, we believe in giving back to the society by making a positive contribution. Recognizing children as our future leader, we are committed to our global CSR philosophy "For Every Child, An Education". Since 2015, we have been actively engaging in numerous activities that are in line with our philosophy.
CSR in A Pandemic 
The Covid-19 pandemic has rippled its way in many different forms into society and the economy in the past years and will continue to affect the community and business.  In spite of this, the management of OMS believes in doing the right thing when presented with a clear need to continue to pay it forward in simple and meaningful ways, where the company is able to do so. 
In the past years and months, OMS had been involved in various community outreach programs that have given much needed support to needy children and used different ways to engage them in their educational journey, even with the challenges of the pandemic.     
OMS's CSR philosophy "For Every Child, An Education" continues… ….. 
Home Activity Kits for Children & Families @ Singapore – Oct 2020
Despite the ongoing Covid-19 pandemic, OMS Singapore employees remotely innovated and created some activity kits for Epworth Community ranging from fun old school games to more educational hands-on science experiment. This helps to keep the underprivileged children occupied in their learning as well as providing some relief for their working parents during the stay at home period.

Building Fences in School and Plant Education @ Songkhla, Thailand – Jan/Feb 2021
Wat Ma Kham Klan School is situated in a rural area with limited support and funding in Songkhla. It has a garden and a pond in their premise which can be dangerous for the students when school activities are held there.  Hence, OMS Songkhla employees planned and built fences between the pond and garden to safeguard the students. They also conducted simple agricultural lesson and helped the students to plant vegetables in their school garden for future consumption. Through this, it creates a safe and green environment for the students in their educational journey.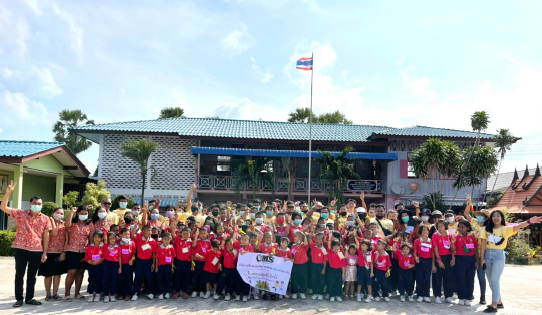 Covid-19 Safe Management Practices Session and Donations @ Balikpapan, Indonesia – Jul 2020 
In light of the Covid-19 pandemic, OMS Balikpapan employees educated the children in YAUMIDDIN Orphanage/Panti Asuhan by demonstrating the proper ways of wearing mask, handwashing, and the use of hand sanitizers. OMS Balikpapan also donated stationeries, sanitizers and contributed a fund to improve the classroom conditions. This helps to create safe and conducive learning environment for these children.   
Virtual Safe Management Practices & Donation @ Jakarta, Indonesia – Sep 2020 
During Covid-19 pandemic, OMS Jakarta donated school kits, face masks and sanitizers to a group of secondary students. They also conducted a virtual session with the students to educate them on the correct steps of handwashing and masks wearing to safeguard themselves against the ongoing Covid-19 virus.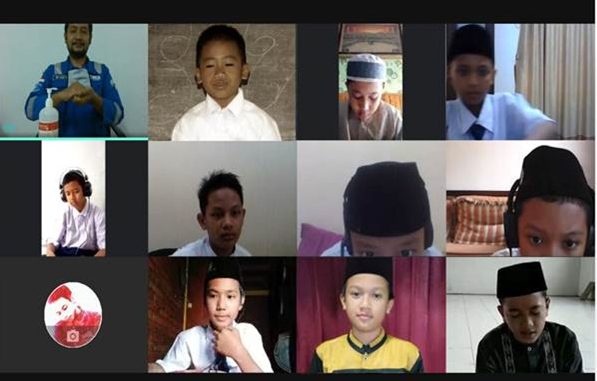 Donation of School Kits, Sanitizing Kits, & Furniture @ Johor Bahru, Malaysia – Jan 2021 
OMS JB donated sanitizing kits and school kits to a primary school located in a rural area. They also provided school desks and chairs for the students to give a better study environment before they proceed to the next phase of their education journey.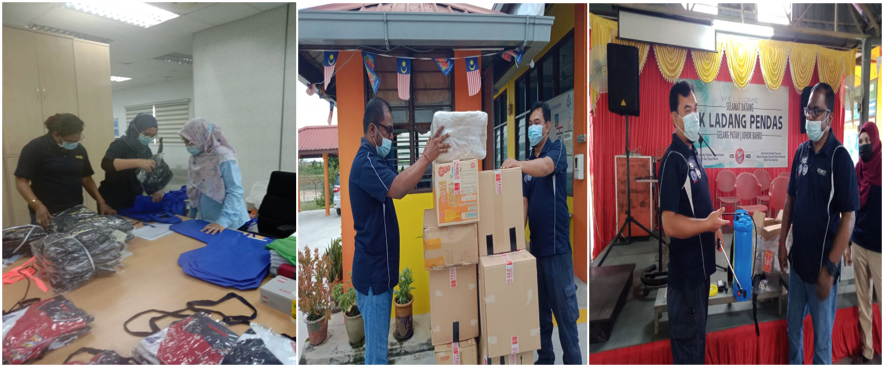 Donation of School Kits, Sanitizing Kits with Handmade Cloth Face Masks @ Kuala Lumpur, Malaysia – Jan 2021 
With Malaysia Movement Control Order restrictions (then) due to Covid-19 virus outbreak, handmade cloth face masks made by OMS KL employees were donated to primary school students in the rural areaa. Sanitizing kits and school kits were also donated to help in protecting these children against the virus.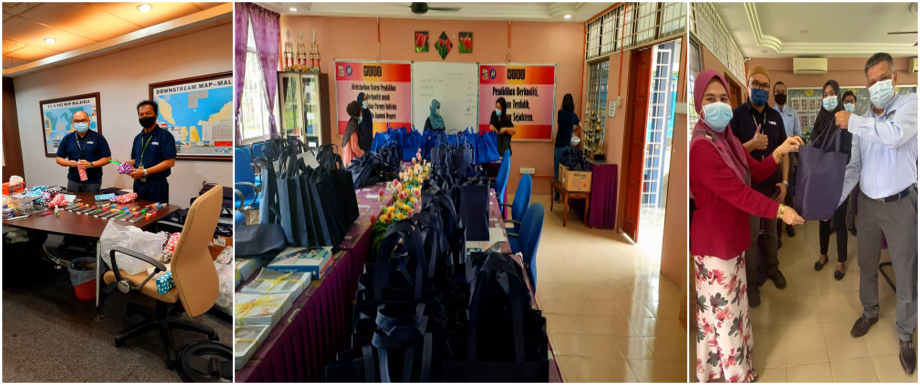 Volunteering for the Children's Christmas Party @ Singapore – Nov 2019
Employees from OMS Singapore office volunteered to help out at EPWorth Literacy Centre for the Children's Christmas Party on 26 Nov 2019. It was a fulfilling morning and time well spent with children of different challenges.
Cyclethon – March 2019
In OMS, we have our very own bicycle man who managed to raise more than USD5,000 of funds by completing his bicycle ride from Singapore to Kuala Lumpur within four days. He is none other than our Product Director Specialty Connectors and Pipes, Mr Euan Robb. The funds raised through his sheer determination and perseverance efforts will go towards the Johor Disabled Children Charitable and Cares Organisation (Pertubuhan Kebajikan Dan Penjagaan Kanak-Kanak Kurang Upaya Negeri Johor) which is registered with the Department of Social Welfare in Malaysia. This charity provides and gives shelter, individual care, health wellbeing, self-management, training and education to children with multiple incurable disabilities.
Painting and Signage Replacement at Labi School, Brunei – December 2019
One of the many CSR activities undertaken by PY Oiltools, Brunei at Labi School to repaint the library and replacement of new signage. The whole PY Oiltools team participated actively and meaningfully, from the planning, to the coordination and finally to the execution, taking care of all the details so as to transform the school's library into a brand new and fun-filled environment for the children. "For Every Child, An Education".  
Fun Times at Elementary School at Indonesia – December 2019
Activities by PT OMS Oilfield Services (Balikpapan) at Elementary School, SDN 034 in Samboja, approximately 28km from Balikpapan.  It was a memorable time for the students and PT OMS employees. Fun-filled games with prizes were being organized. Besides that, PT OMS staff also donated and furnished their classrooms with new curtains and ceiling fans. "For Every Child, An Education",  PT OMS making a difference in the educational journey of the children.