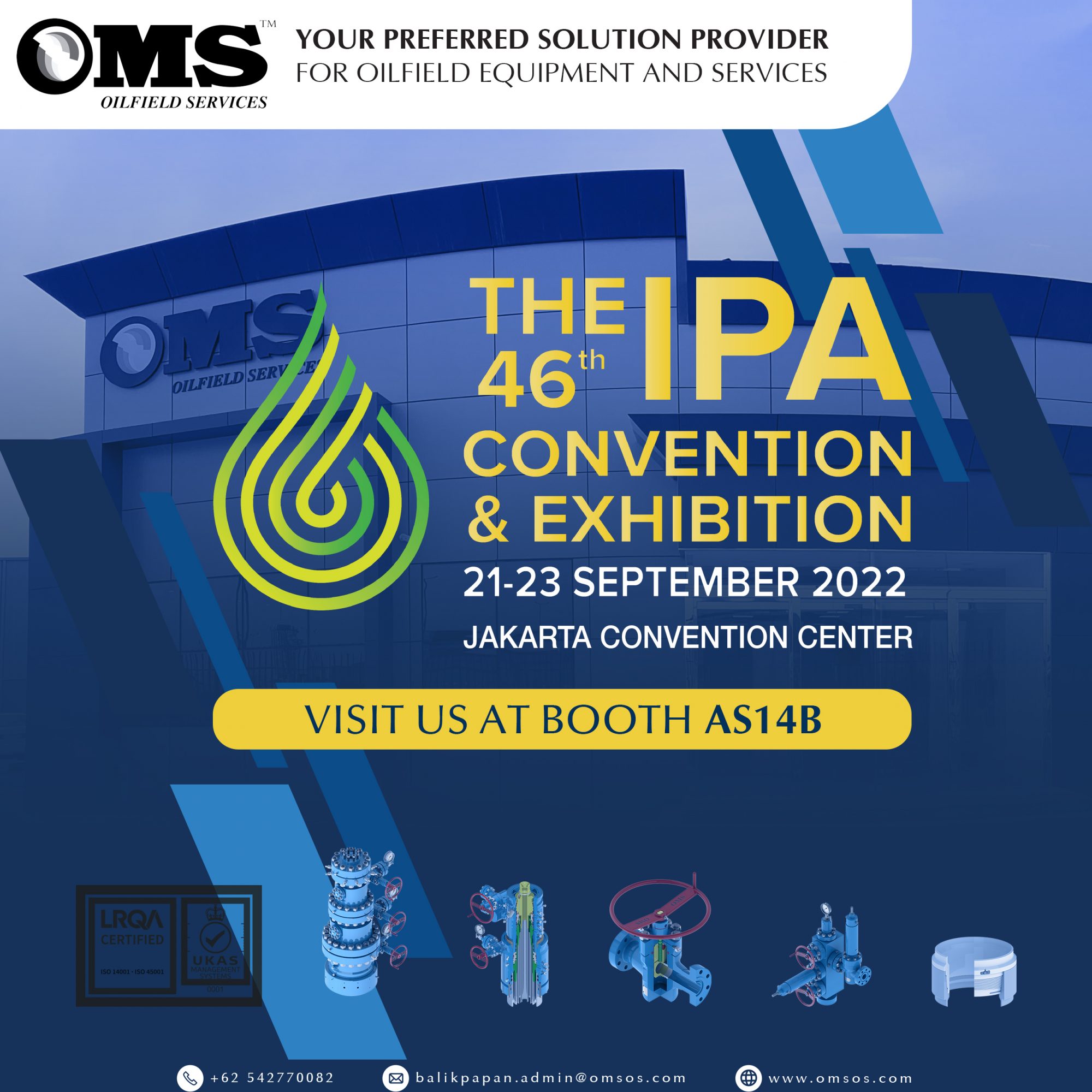 OMS @ 46th IPA CONVEX 2022
The Indonesian Petroleum Association (IPA) will continue its support to the oil and gas industry in Indonesia by holding the 46th IPA Convention and Exhibition (IPA Convex). This year, the event will be held on 21-23 September 2022, in hybrid concept, where visitors can attend either at Jakarta Convention Center or through its virtual platform. 
PT OMS Oilfield Services will be participating in person at Jakarta Convention Center from 8am to 4pm daily. Come and visit us at booth AS14B.