OMS officially opens its new 86,400 sqm facility at Dammam 3 in Saudi Arabia
On 23rd May 2022, OMS Oilfield Services in Saudi Arabia officially opened its new 86,400 square metre facility at Dammam Industrial Area 3. This milestone marks a greater step forward in OMS' Vision 2025 to diversify from a machine shop environment to an integrated oilfield services organization (products and services) delivering value to our customers.  We would like to thank the delegation from Saudi Aramco, Modon and Sumitomo Corporation for joining us in this celebration. 
"We are excited on the completion of this project, not only does it increase our presence in Saudi Arabia but also we can now proceed with our next steps in our commitment to the IKTVA program, bringing our expertise to other local stakeholders in the supply chain and grooming local workforces," said Mr How Meng Hock, President and CEO.
OMS Saudi Arabia has more than a decade long of excellent track records in the local oil and gas industry, being a preferred vendor for its large diameter pipes and connectors, and will continue to advance the oil and gas industry by creating new opportunities and capabilities in supporting in-kingdom solutions for oilfield equipment and services as it continues to expand its footprint in the Kingdom of Saudi Arabia.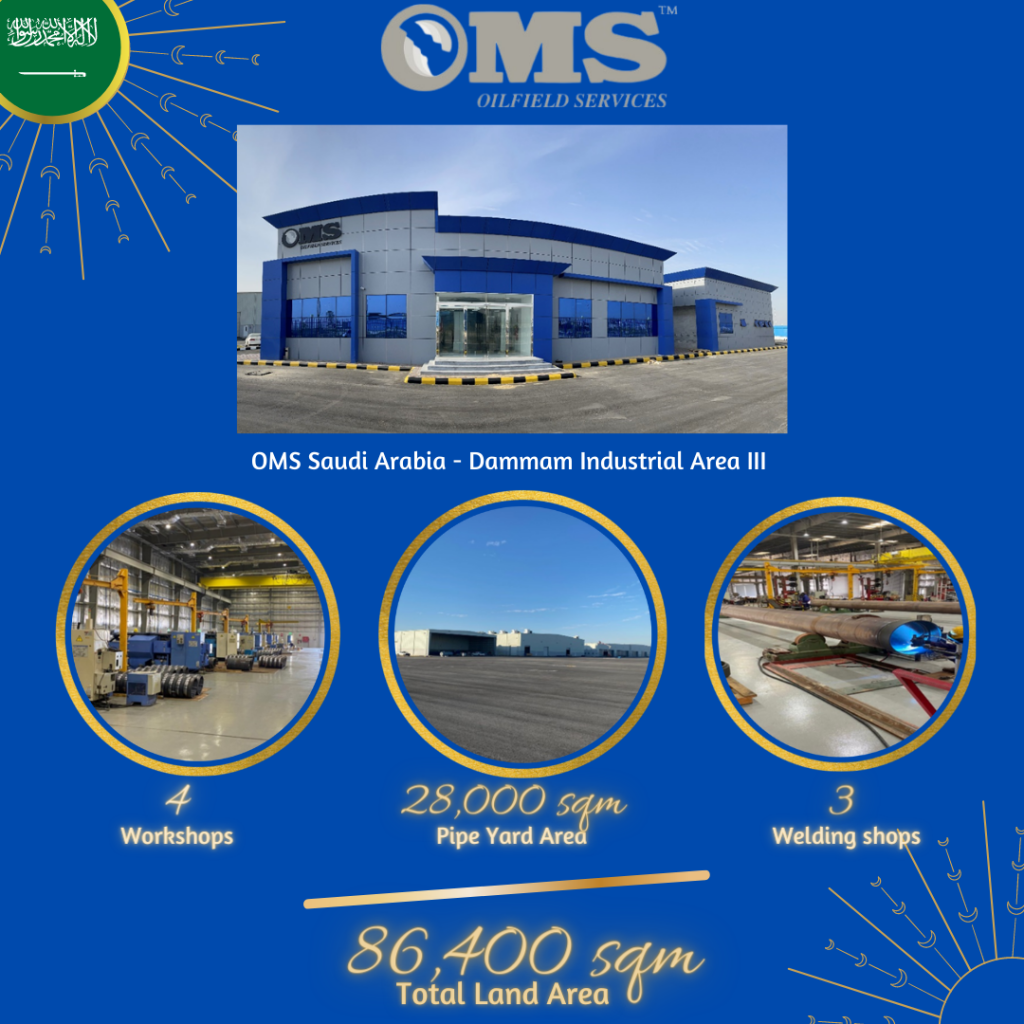 For more information, you may contact our OMS representatives via the Contact Us page. 
Alternatively, you may click on the hyperlink to find out more about OMS Saudi Arabia. 
OMS Oilfield Services provides an integrated and extensive range of Surface Wellhead and Xmas Trees systems, Speciality Connectors, and Pipes including manufacturing, welding, fabrication, and repair to support the Oil Country Tubular Goods (OCTG) and other tubular equipment. Connect with OMS Oilfield Services on LinkedIn.