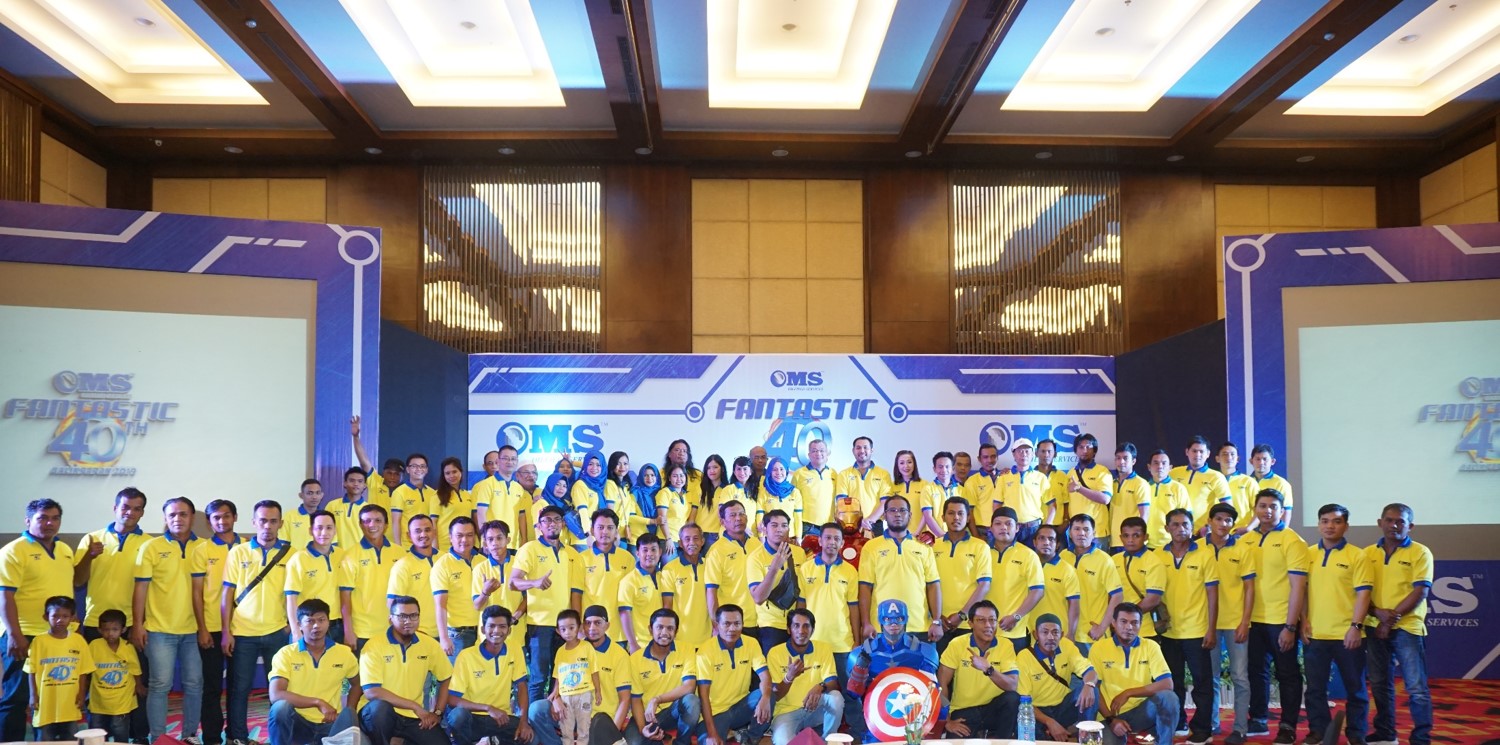 PT Oilfield Services, Balikpapan Celebrates its Fantastic Forty Years of Business
On 10th October 2019, PT Oilfield Services, Balikpapan came together to celebrate its fantastic forty years of business. In commemoration of its four decades since it was founded in 1979, everyone came together as one OMS, dressed in golden polo-shirt, and enjoyed the fantastic evening, filled with entertainment, games, and photo-taking.
Over the years, PT Oilfield Services, Balikpapan has grown to provide a comprehensive range of services, with years of track record, relating to and not limited to;
Threading (API, Premium & Repair)
Machining
NDE
Pressure Test (Hydrostatic Test)
Coating
Inspection Services
Hardbanding
Repair & Remanufacturing
In 2017, PT Oilfield Services, Balikpapan successfully obtained its 1st API 6A and API Q1 certifications.  This is on top of the existing API 5-CT and API 7-1 certifications. And in recent months, it has expanded its API 6A license scope to manufacture API 6A equipment of up to PSL 3. With this, PT Oilfield Services, Balikpapan is now one of the few companies in Indonesia that can do so and hence is able to offer a wider range of products and services on the surface wellhead system.  
All these would not have been possible without the heroes and heroines of the company. "This 40th Anniversary marks the celebration of our present and past employees who have been with us since inception," said Mr. How Meng Hock, President & CEO of OMS Oilfield Services. He expressed his sincere appreciation to all employees who have been part of this incredible journey in the last 40 years and with many more years to come.
Fantastic 40 years together, thank you!