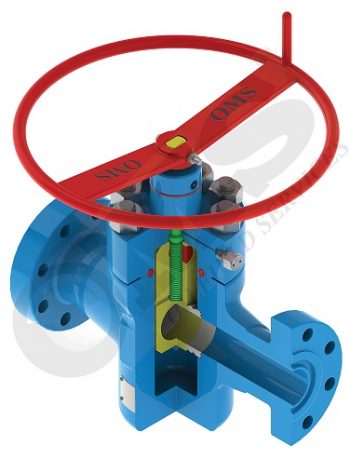 Hydraulic Actuated Gate Valve (OMS-100) is now rated to API 6AV1 standard
OMS has successfully completed the API 6AV1 Slurry Test for our Hydraulic Actuated Gate Valve (OMS-100).
OMS-100 gate valve series has also successfully completed the API 6FA qualification test programme for fire testing.  
OMS Gate Valves are designed and manufactured to meet the demanding high-pressure-high-temperature (HPHT) requirement of upstream drilling and production.
We offer gate valves that cater to:
– Various sizes from 1-13/16" to 9" bore
– Working pressures of up to 15,000 Psi (103,5 MPa)
– All API 6A material classes, temperature ratings and product specification level (PSL) 1 through 4
– Individual stacked valves or solid block tree arrangements
– Fully compatible OMS-HA hydraulic actuators
– Fire safe designs that meet API Spec 6FA and 6FC
– Performances that exceed API 6A PR Appendix F test and OMS 360-cycles endurance test
Download the brochure here or visit https://www.omsos.com/products-services/surface-wellhead-trees / for more information. 
You may also contact us via: 
– Tel: +65 6861 2677