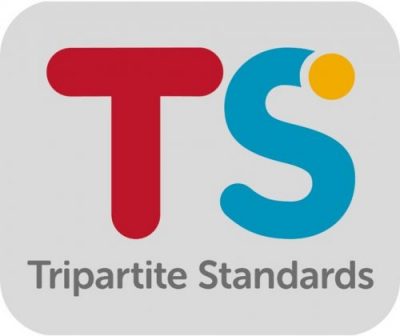 OMS Singapore Adopts The Tripartite Standards
OMS Holdings Pte Ltd and OMS Oilfield Services Pte Ltd (collectively known as 'OMS Singapore') have adopted the following Tripartite Standards and have committed to be a fair and progressive employer.
What is the Tripartite Standards?
The Tripartite Standards is an initiative that identifies and recognizes employers who have implemented progressive employment practices in Singapore. It specifies verifiable and actionable practices in key areas of employment that organizations are committed to and being implemented at workplaces.
Building a Better Workplace for Employees
Meeting these new standards are important for OMS Singapore as it reflects the organization's mission to be an Employer of Choice. It remains committed to building a progressive workplace where employees are respected, valued, and provided the opportunity to achieve their full potential.
Our Tripartite Standards
    1. Recruitment Practices (RP) 
We assess and select all job applicants fairly and based on merit.
    2. Grievance Handling (GH)
We foster a mutually meaningful and harmonious workplace with proper policies and procedures to manage grievances.
    3. Flexible Work Arrangements (FWA)
We help employees better manage their work-life needs by offering Flexible Work Arrangements.
    4. Employment of Term Contract Employees
We offer term contract employees the same benefits (leave entitlements, notice period, and training) as our full-time employees
Visit tafep.sg to learn more about the Tripartite Standards.