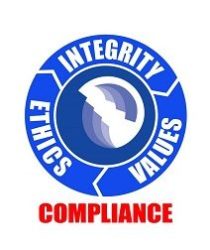 Compliance Month 2019
This is the second year that OMS is holding the Compliance Month in the month of August. 
Besides the kick off with an opening session by Mr How Meng Hock,CEO of OMS, we also have guest speakers from the Legal Counsel of Sumitomo Corporation Asia & Oceania and Principal Special Investigator of Corrupt Practices Investigation Bureau Singapore.
Various compliance related activities such as talks, case studies, group activities, week quizzes were held at each OMS locations to enhance understanding of compliance in the daily work context. For our Brunei and Malaysia facility, they invited their respective Anti-Corruption Authorities to give talks on anti-corruption at their premises. Both Indonesia and Saudi Arabia organized their own internal seminars on anti-corruption for the people.
The Compliance Month will continue to be an annual affair for OMS as a highlight on one of the 3 pillars of the organization. Hence, all employees have to adopt a total commitment to compliance in every moment of their working life at OMS.