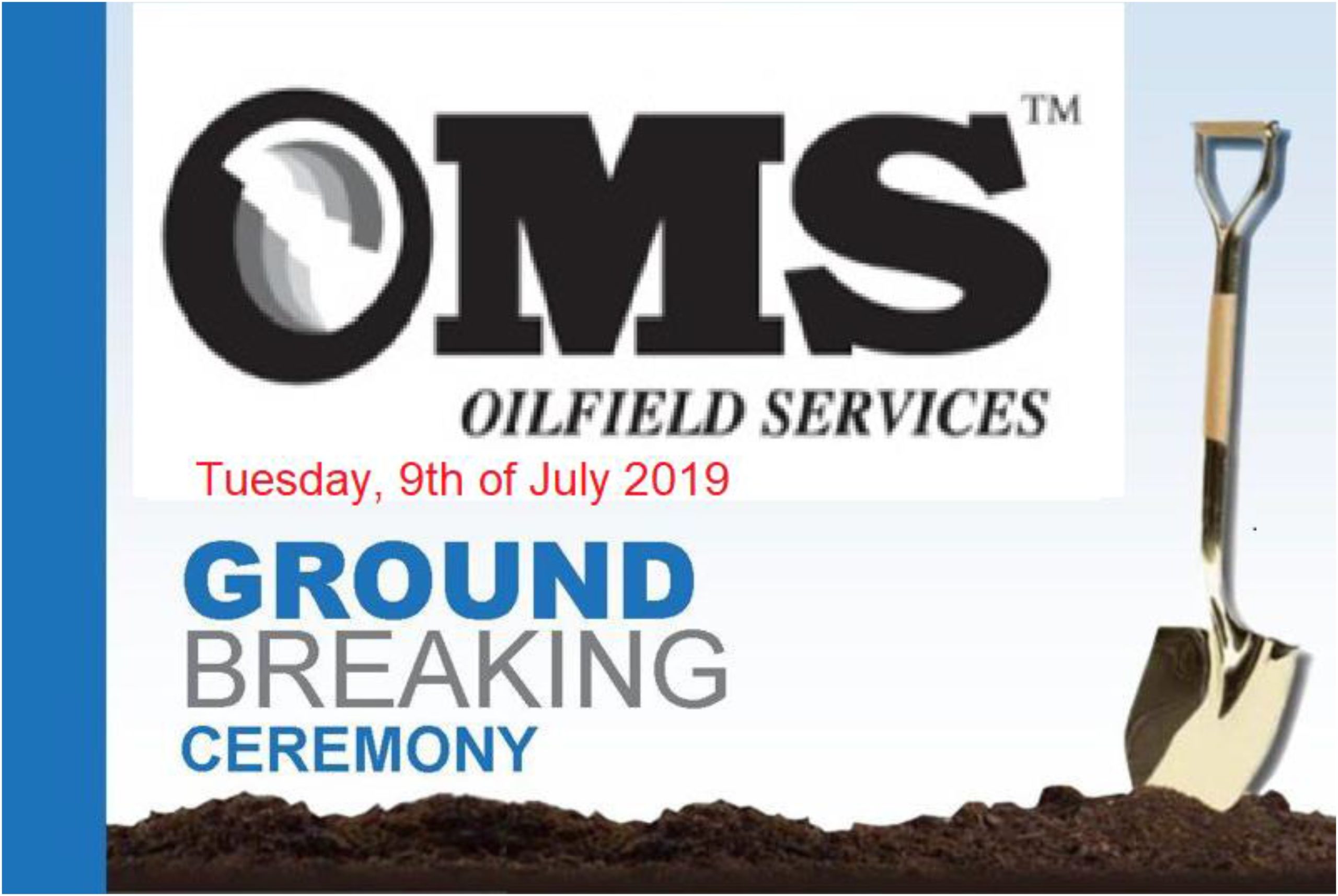 OMSA – Ground Breaking Ceremony @ Dammam III Industrial Park Kingdom of Saudi Arabia
The OMS Saudi Arabia (OMSA)'s ground breaking ceremony at Dammam III Industrial Park took place on 9th July 2019. This will be the future of our OMS Saudi Arabia location, equipped to world class manufacturing and services standards. 
Established since May 2008, our current Saudi Arabia location is at an `aged` facility in a remote area of the Eastern Province. Despite of the various limitations on logistics and resources, OMS Saudi Arabia have manufactured and successfully delivered more than 3 million feet of high quality workmanship of large diameter pipes and connectors to Saudi Aramco.
With OMS' Vision 2025 to diversify from a machine shop environment to an integrated oilfield services organization (products and services) delivering value to our customers, OMS has taken a bold decision in this investment of a world class manufacturing and services facility that will consist of a bigger machine shop area, ventilated welding shop, covered pipe yard and inspection area, phosphate shop, valve shop, test and assembly area, hydrostatic and gas testing facility etc. This will increase our capacity to meet our customers' needs and requirements and work towards producing more "Made In KSA Products" in our business, contributing to the development of the country. Further to that, in this strategic location, OMS Saudi Arabia is closer to our suppliers, customers and other business associates, which will enable OMS to provide better service responsiveness to meet our customers' demanding needs and challenges.
We are deeply honored to have representatives from our parent company – Sumitomo Corporation, our customer – Saudi Aramco and our partner – Modon to take part in the ground breaking ceremony. See pictures below on the happening.
The expected commencement of this facility will be in June 2020.  Watch this space on the developments/highlights of this world class manufacturing and services facility.