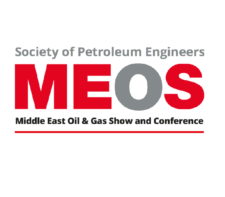 MEOS Exhibition in Bahrain
For the 1st time, OMS Saudi Arabia participated in the Middle East Oil & Gas (MEOS) 2019 exhibition in Bahrain from 19th March to 21st March 2019.
The MEOS exhibition serves all areas of the oil and gas industry and comes with a 40-year track record of success. Over the years, it has established a solid reputation as a high quality event with a unique caliber of attendees from specialized businesses to some of the oil on gas industry's largest corporations.
Besides the showcase of OMS Specialty Weld-On Threaded Connectors together with the launch of the OMS Conventional and Compact Surface Wellhead System, our OMS representatives also had the opportunity to generate leads with new/potential customers/visitors at the booth and generate publicity on OMS' brand in the marketplace.